---
Green Griffith is pleased to announce the celebration of its fourth anniversary. The firm was established in 2015 by founding partners Bob Green, Chris Griffith and Caryn Borg-Breen, who shared a passion for bringing the highest professional and ethical standards to the practice of intellectual property law. They envisioned a firm whose attorneys would provide unique talent, experience and skill sets to deliver a greater value and better result than big law firms.
---
Built on the premise of offering sophisticated legal counsel, combined with a personal approach based on the belief that every client should be treated with respect, Green Griffith has since become one of the leading intellectual property law firms in the nation. Green Griffith represents brand and generic pharmaceutical and biotech clients throughout the US and around the world with a growing team of attorneys in two offices, downtown Chicago, Illinois and Middleton, Wisconsin.
Green Griffith and its attorneys have been recognized as leaders in the legal community by IAM Patent 1000: The World's Leading Patent Professionals, Managing IP, LMG Life Sciences, The Best Law Firms in America by US News, Best Lawyers in America byUS News, Leading Lawyers and Super Lawyers.
"Our fourth anniversary provides an opportunity to reflect on our core values and tradition of excellence, and to affirm our continued commitment to providing the highest quality of legal service to our clients."— Bob Green, Founding Partner
"We deeply value our relationships with our clients and consider them to be our partners. We would not be successful without their continued trust and confidence, and we are thankful for their support." — Chris Griffith, Founding Partner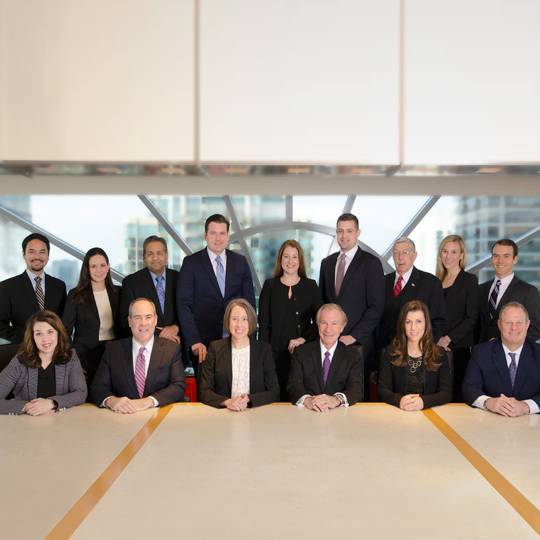 "We are thrilled to celebrate our fourth anniversary and thankful for the opportunity to serve.  As always, we look forward to navigating tomorrow's challenges."— Caryn Borg-Breen, Founding Partner
We invite you to learn more about our firm and our award-winning attorneys here.